Olivier's Endorsement
By Lana Payne Campaign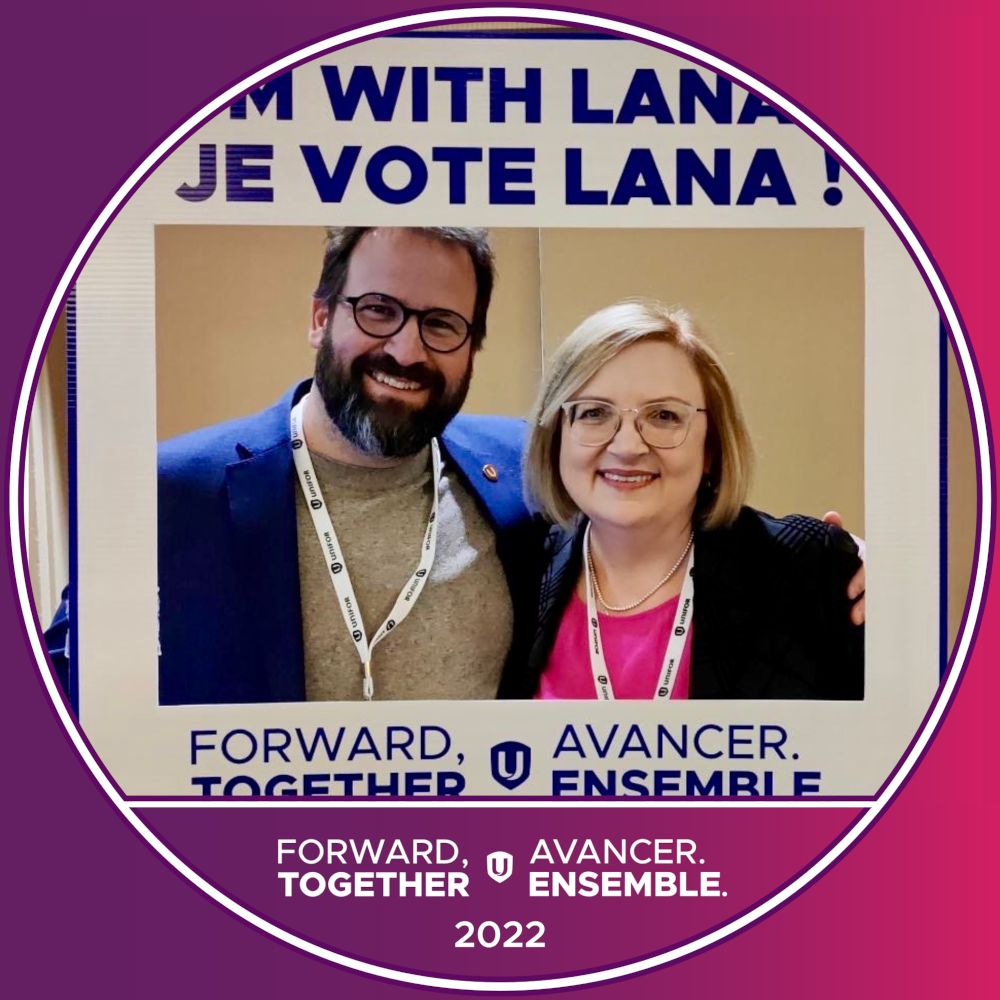 Everyone who knows me knows how important our union is to me. We have done great things since 2013 and we must continue. The last few months have been difficult and soon, we will have to move on. But it's our job to take the time to reflect on what happened and make sure it never happens again.
As assistant to the Quebec director, I have in my assignments the Media, manufacturing of all kinds, transportation sectors as well as telecommunications, in particular Bell Canada with whom we are currently going through difficult negotiations, both for the Atlantic unit, for BTS in Quebec and for clerical. Lana understands the reality of dealing with this kind of employer and we have always been able to count on her to support us. I know we will always be able to count on her.
Lana's platform speaks to me a lot. Lana is a union leader who first and foremost listens to people, regardless of their role in our organization. She consults the people involved and knows how to make the decisions that enable us to achieve our objectives. Besides the ground work or our work at the bargaining tables, more than ever our organization needs better measures to provide Unifor members with the integrity and accountability necessary to preserve and build member trust in the decision-making structures of our Union. We must continue to build worker power and initiate a review of the Founding Convention's goals, including our commitments on organizing, education and support for locals. Direct service to members must be at the heart of our actions, it means collaborating more with the National Executive Board to ensure consistency between the true interests of members and the directions taken by their union.
All of these ideas can be found in the 100-day plan in her platform.
I invite you to support Lana at our convention and that you will take the time to read and reflect on the platform she has put forward.
We have so much to do.
Solidarity,
Olivier Carrière, Assistant to the Quebec Director