Life-long trade unionist, feminist and fighter for working people.
Proven track record of navigating crisis inside and outside of our union.
The leader we need to act with integrity and rebuild trust.
A tough, smart and principled leader who will never back down.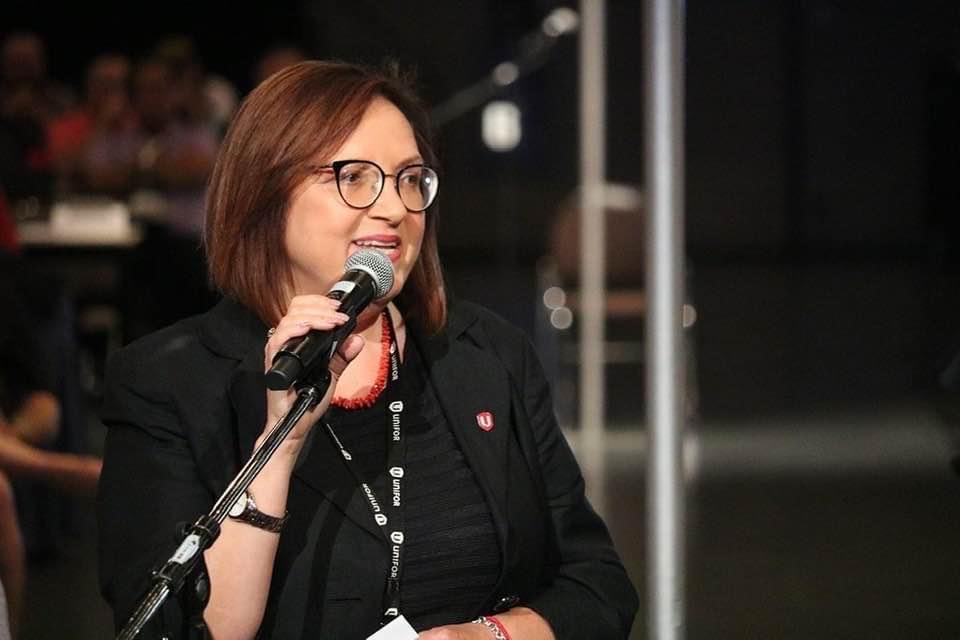 Lana was the first woman elected as Unifor's Secretary-Treasurer at Unifor's Constitutional Convention in August of 2019.
Prior to her current role, Lana used her decades-long experience in her position as Atlantic Regional Director of Unifor. A proud feminist and activist, Lana found her home in the labour movement in 1991 with FFAW/CAW. She is a former journalist and wrote a newspaper column for over 20 years.
Lana also served as President of the Newfoundland and Labrador Federation of Labour for five years. During that time, she led a campaign that saw the biggest and most significant increase in the province's minimum wage, important advancements in OHS and labour laws, and improved safety for offshore workers. She used political bargaining and a strong media presence to advance the cause of the working class.
Since the start of her role with Unifor, Lana has advocated for stronger workplace health and safety and labour legislation, helped usher in paid leave for victims of domestic violence in the Atlantic Region, and was a leader in the fightback against Stephen McNeil's unprecedented attack on unionized workers in Nova Scotia.
As Secretary-Treasurer, she has among many responsibilities, coordinated Unifor's pandemic response, and presented the Union's first robust budget in nine years. She has dedicated time and effort to advancing permanent Employment Insurance reforms, fighting for vaccine equity at home and abroad, and provided direct support to local unions on a number of issues.
She has proudly contributed to building Unifor through consistent, thoughtful, powerful and vocal leadership. In 2014, she was named one of Canada's 23 Bold Women of Vision.
Lana's life is dedicated to building power for working people. She has spent much of her life in her home province of Newfoundland and Labrador and Atlantic Canada, but since 2019 has shared her time between St. John's and Toronto, where she lives with her daughter Kate who is pursuing studies at the University of Toronto. When she can, she loves to go for long walks and spend as much time as she can with her family.