Campaign platform: We have so much to do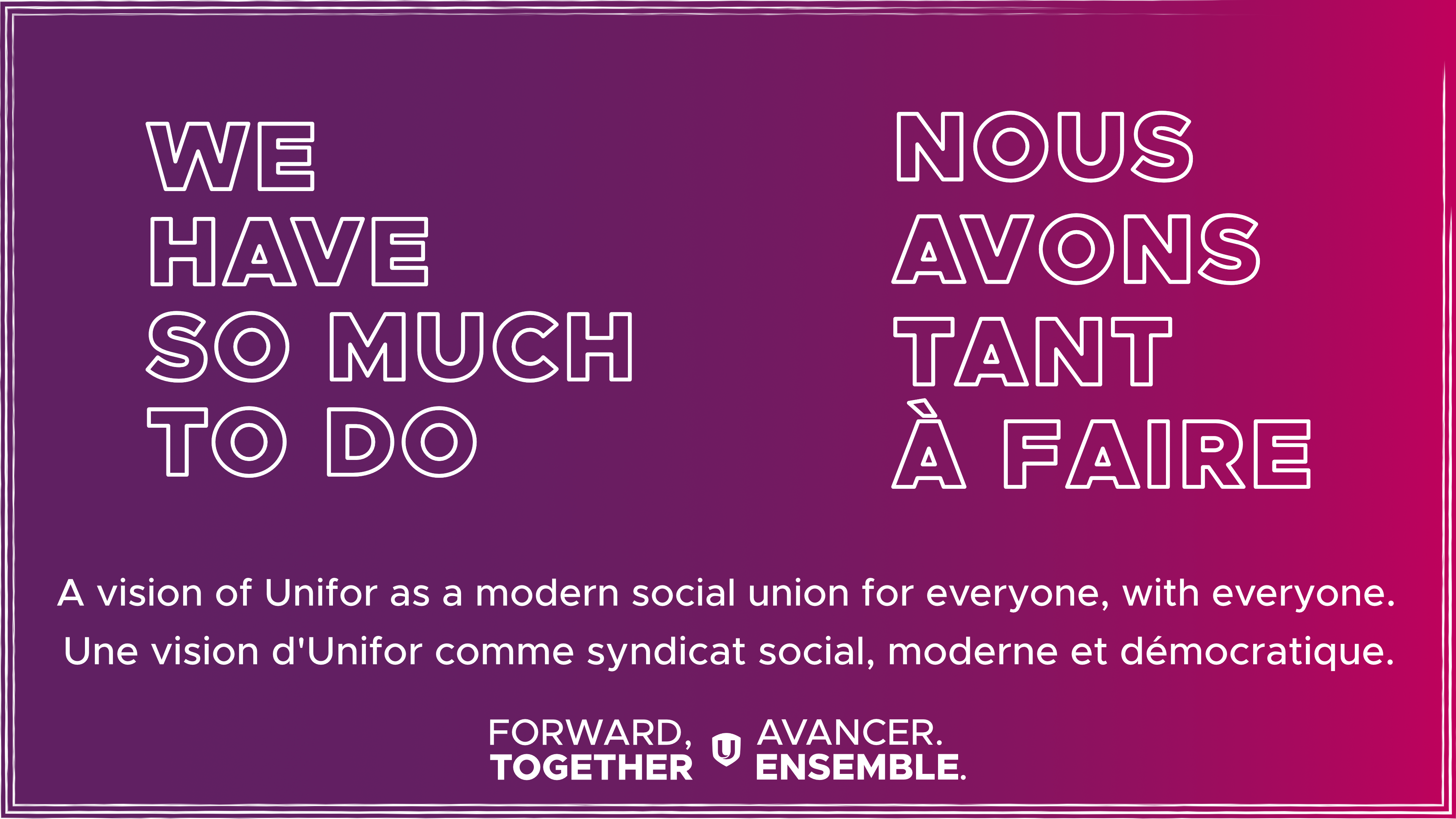 We need a modern social union for everyone and with everyone.
We're going to be tough, smart and principled when we take on big fights with employers and governments.
The strength of our union is our members.
Building worker power starts with us.
Let's move forward together.
Platform Highlights
Unifor, a modern social union
Adopt new accountability measures
Improve the integrity of union practices
Fulfill commitments outlined at Unifor's Founding Convention in 2013
Unifor, a Union for Everyone
Amplify and respect the voice of members
Expand support for equity work
Grow our union where it matters
Unifor, building worker power
Develop nation-wide coordinated bargaining program
A dedication to building worker power inside and outside our union
A stronger Canadian labour movement and thriving global solidarity