Lana Payne: Why I'm running for President
By Lana Payne Campaign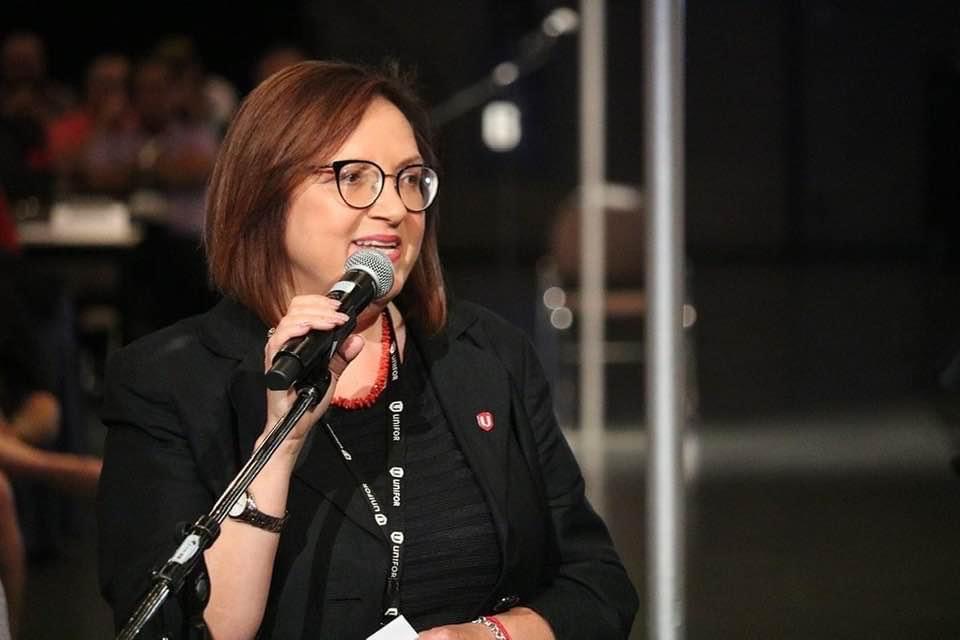 Dear Unifor members,
It's with excitement and a sense of duty that I announced in April that I would be running for the position of Unifor National President.
Since 2013, I have had the incredible chance to be part of the leadership team of our union: first as Atlantic Regional Director, and later as National Secretary-Treasurer. As the first woman to hold this national position, I have gained perspective on the state of our union. There are things we do incredibly well, and others must do better.
Since its creation, Unifor has positioned itself as a strong advocate for workers in Canada. We bargain hard to get great deals for our members. We are a major actor on the political scene from coast to coast to coast. We have made a name for ourselves by looking at some issues differently, and aspiring to be a different kind of union that recognizes the power of workers to change the world. We can be proud of all we have accomplished.
At the same time, there are some of our founding objectives and ideas that have not received the action and attention needed for success. Our structure was intended to be a new blend of strong central leadership and robust regional and local union structures close to our members. But there is so much more we can do to support our regional and local leadership bodies so Unifor becomes the strong, dynamic force that was envisaged.
We designed Unifor to be a model for democratic accountability and empowered member rights at a time when trust and respect in unions had declined. But a lack of accountability and a violation of our Code of Ethics led us into a crisis.
These past months have been difficult, but they have given me a new sense of resolve about the kind of leadership we need to rebuild trust and a stronger, more democratic union into the future.
No matter how difficult that may be, we must never back down.
Our union was founded as an act of hope: hope for justice for workers, hope for a better world, and hope for a union that lives up to our dreams for every worker in this country. This is no time to go back to outdated ways. This is a time to be bold and brave, and build a modern social union for everyone, with everyone.
Like all of you, I love this union with all my heart. And my heart is full with the possibilities of what we can build into the future when we are guided by our trade union principles of democracy, transparency, accountability and solidarity.
Here is my vision and the priorities I will be putting forward as I respectfully ask for your support to become Unifor's next National President.
We have so much to do. Let's move forward, together.
All my love and solidarity,
Lana