Len Poirier for National Secretary-Treasurer
By Lana Payne Campaign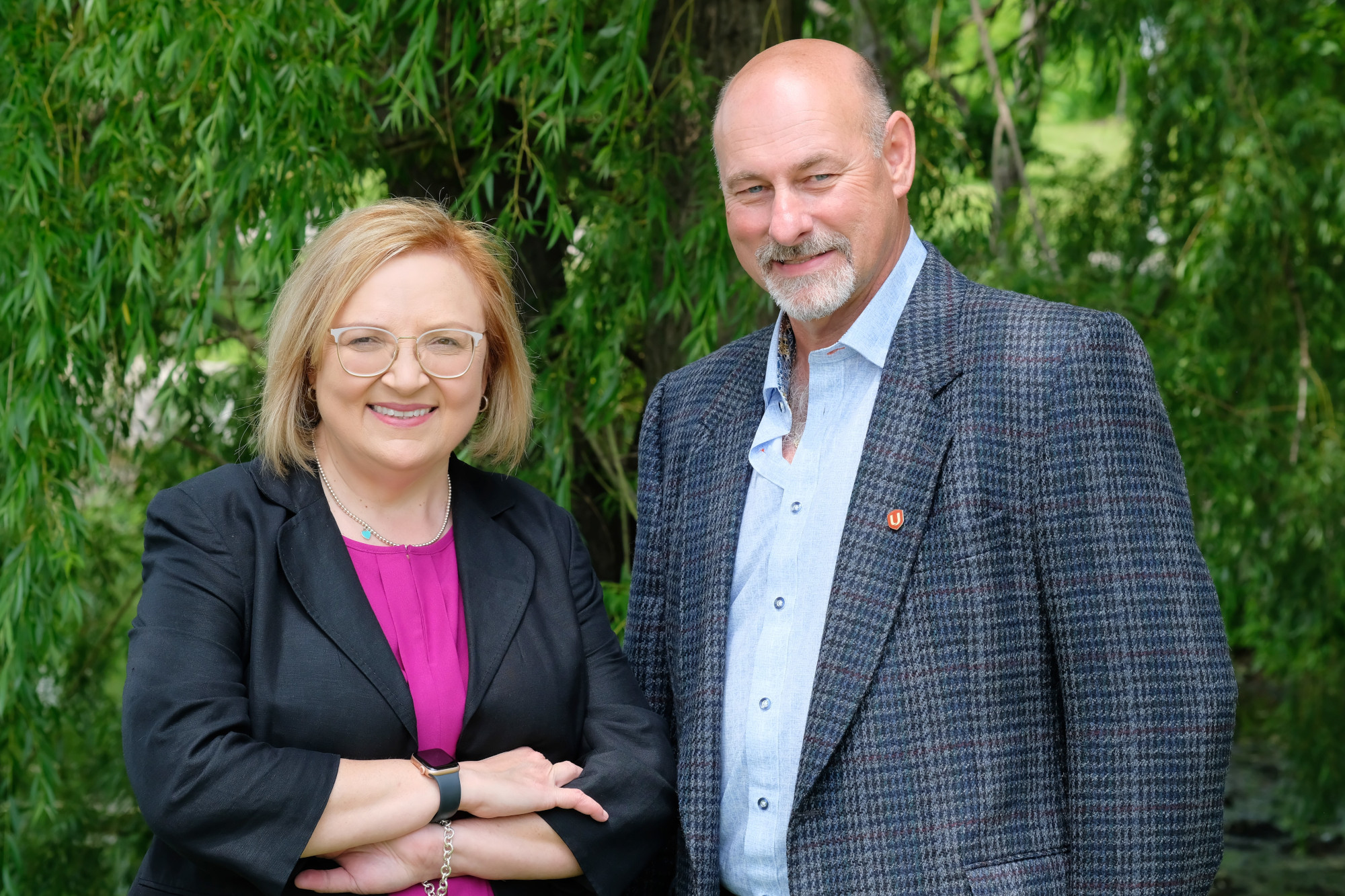 Today, Len Poirier is announcing he will be seeking the support of Unifor members to become Unifor's next National Secretary-Treasurer at the upcoming Constitutional Convention in August. Len Poirier and Lana Payne share a common vision for Unifor based on the principles of democracy, membership power, and integrity.
"I am proud to stand alongside Lana Payne to bring this union into the future. Our members deserve leadership they can trust and a strong team to navigate the challenges of the coming years. Today I'm announcing that I will respectfully seek the support of Unifor members to be elected National-Secretary Treasurer in August," said Len Poirier.
"Len Poirier is a trusted and respected leader, assistant and national representative who has served our members so well for decades. He is experienced, extremely skilled and trusted. We seek to bring our union forward, together," said Lana Payne.
The election will take place at Unifor's Constitutional Convention from August 8 to 12, 2022 in Toronto.
About Len Poirier
Len Poirier has been a long-time trusted and respected national service representative at Unifor and has been supporting members in road transportation for decades. Most recently, he was appointed as Assistant to the National President.
Len first became a professional truck driver at Laidlaw Transport (Laidlaw Waste Systems) in 1986. He joined his first bargaining committee in 1987, was elected unit chairperson in 1988 and has been either a committee member or acted in a leadership role ever since for his home unit. He has always recognized that collective agreements and successorship (regardless of how many times the corporation changes names) is what gives workers stability in their workplaces.
From 1986 to 1994, he was a member of CBRT & GW, which at that time became the largest merger with CAW. He co-founded, along with brother Bill Gaucher from Local 114, the Road Transport Council that today is recognized as one of Unifor's industry councils.
Len had been one of the longest serving Board of Directors under the Transport Health and Safety Association of Ontario (THSAO), and with the Infrastructure Health and Safety Association of Ontario (IHSA). In these roles, Len has worked tirelessly to support the needs of the road transportation members of our union and the broader public as well.
Len has served as Unifor's Road/Urban Transport delegate to the International Transport Workers Federation (ITF) and has sat on the road section steering committee for many years and currently is the chairperson for Canada, as one of the North American Representatives.
Len is an experienced negotiator and respected leader in our union. He was first elected to the Local 4268 Executive Board in 1990 as a trustee and later as president in 1996, a position he held for 4 terms until he was invited to join the servicing staff of the union by Ken Lewenza Sr in 2008. In 2018, Len was appointed the Director of Road Transportation and in 2022 appointed to his current role.
Currently, he serves as an Assistant with assignments in many sectors.
Since 2008, Len has been involved or co-led rounds of national bargaining for Loomis Express and DHL with local unions from British Columbia, Alberta, Manitoba, Saskatchewan, Ontario and the Atlantic provinces. In 2020 we received certification for the DHL members in Quebec to make it a truly National bargaining agreement.
For 26 years, Len has led bargaining in Ontario for the waste/recycling industry membership at Waste Management and Waste Connections and more recently GFL at the Hamilton location.
Since the merger of CAW local 4307 in 2003 with his home local of 4268, Len has been heavily involved in negotiations for the school bus sector. His efforts, working collectively with the local leadership, have led to tremendous gains in this industry. However, it still remains a challenge to get recognition for these part time workers. It is a "part time job with a full time commitment" and recruitment and retention in this sector is difficult because of all the responsibilities these drivers/monitors have in student transportation.
Whether working with an experienced committee or a newly certified bargaining unit, Len has welcomed the contributions everyone brings to the process of understanding the needs of that particular workplace.
Len and his wife Karen reside in Southern Ontario. They have been married since 1985 and have 3 grown children; Kyle (Kate), Todd (Paige) and Erin (Wesley).