Forward, Together in Pride
By Lana Payne Campaign
As Pride Month wraps up, it's important to remember why we have huge celebrations at this time of year and why we, as trade unionists, will always continue to fight for the rights and lives of members of the LGBTQ+ community.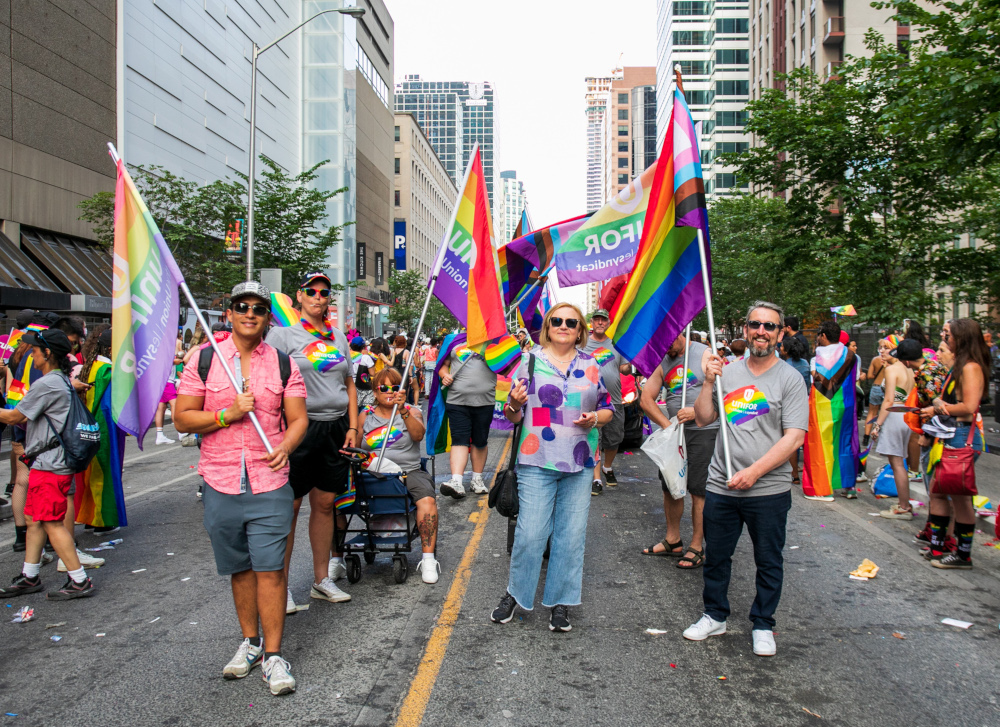 Pride was a riot. Pride is political. Pride is beautiful.
In a year where we've seen an unprecedented number of attacks on LGBTQ+ rights across the world, and specifically south of our border, Pride is just as important now as it was 50 years ago. It's important to show up and show solidarity as an ally, but it's also important to realize it is our job to listen and advocate, not just take up space.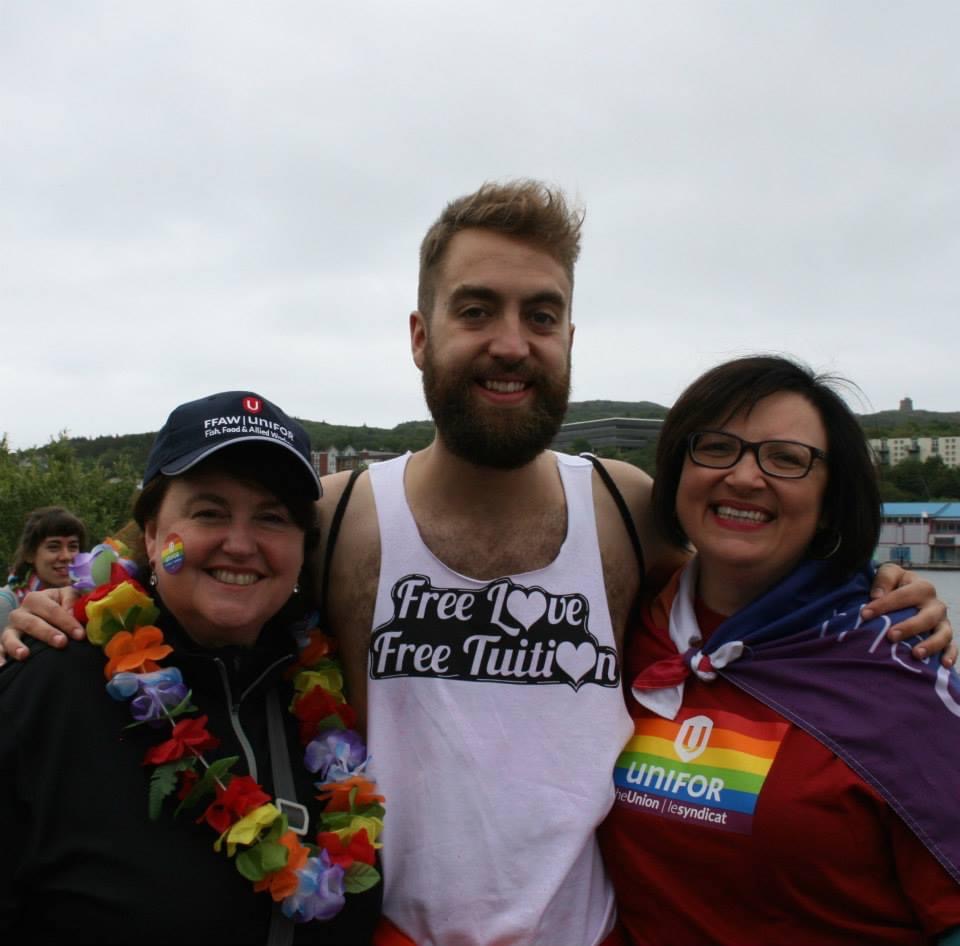 We live in a world where trans kids are being attacked, banned from playing the sports they love, and not allowed to receive much-needed gender-affirming health care. We live in a world where gay students aren't allowed to say that they are gay at school.
As trade unionists we know that rights are not given. They are fought for and won. It's our responsibility to make sure we give space and amplify the voices of our LGBTQ+ comrades. Social, gender and economic justice go hand in hand. We can't possibly just sit by and ignore these attacks. We must use any power we have - in our communities, in our workplaces, at the bargaining table and with governments, to protect and expand rights. We want to go forward, not backwards!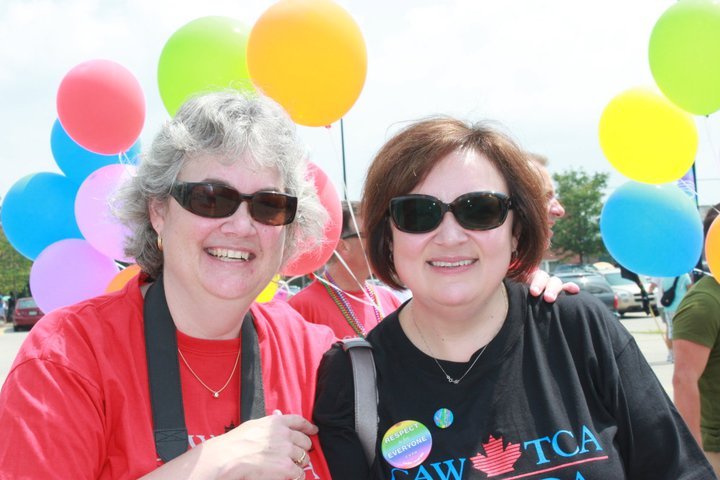 What can unions do?
We can create environments that recognize and protect our queer comrades in the workplace.
We can encourage and support LGBTQ+ representation on local union executives, bargaining committees, and in other union spaces.
We can ensure our locals and workplaces take part in annual celebrations like Pride and the International Transgender Day of Visibility.
We can ensure our locals and workplaces mark annual commemorations such as the Transgender Day of Remembrance and the International Day Against Homophobia, Biphobia and Transphobia.
We can bargain for gender-inclusive language that makes space for people of many gender identities.
We can bargain for gender-affirming health care coverage and paid time off to access it.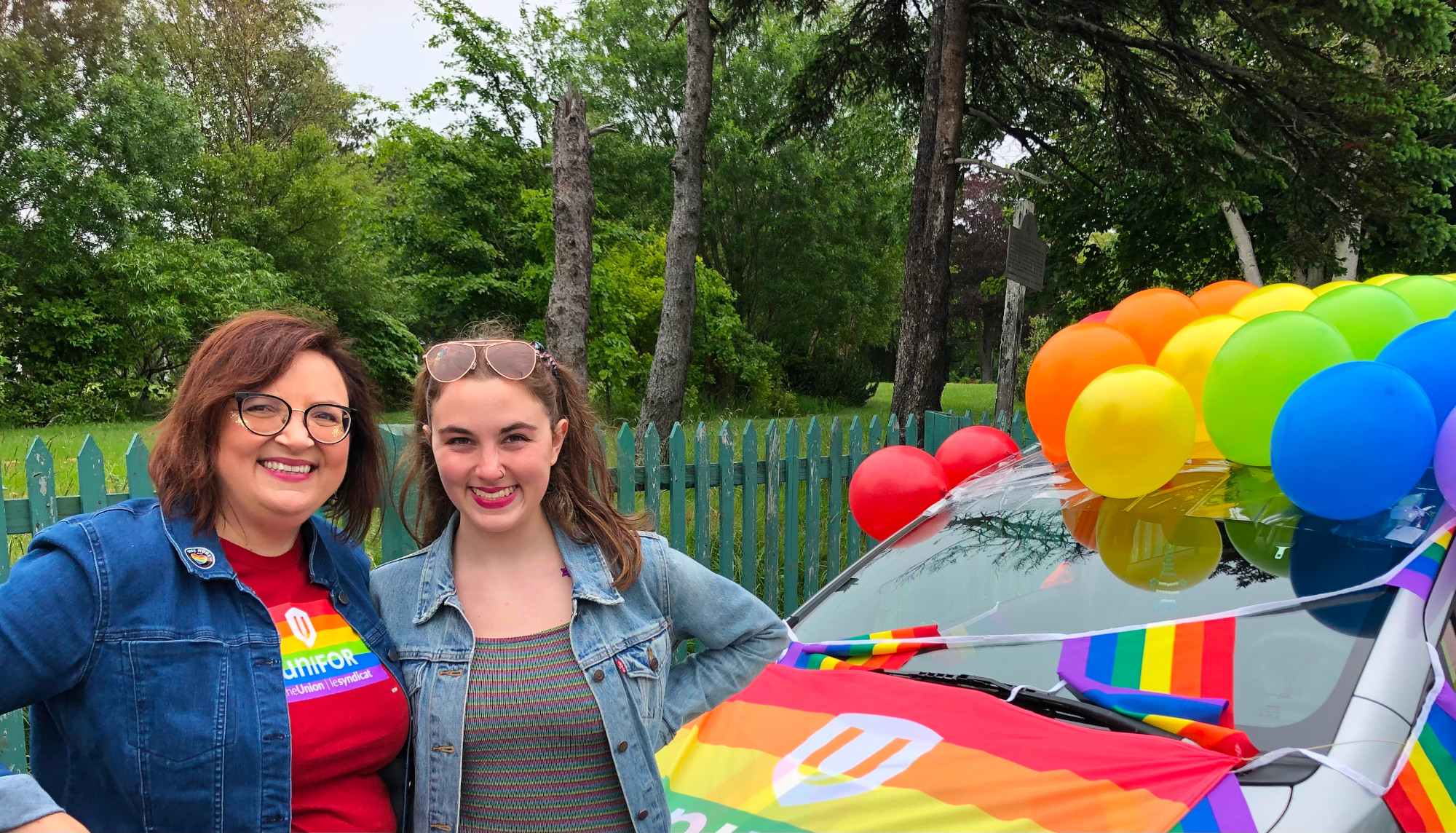 In some cases, union contracts are the only thing that protects trans people from discrimination at work. But our job is not done. And we will keep fighting, organizing and bargaining to protect our LGBTQ+ comrades everywhere.
Pride Month comes to an end, but Pride events continue and so does the struggle! Onwards to a world where workplaces recognize, celebrate and protect the lives and the rights of all members of the LGBTQ+ community.
In solidarity and PRIDE,
Lana