Forward, Together for Indigenous and racial justice
By Lana Payne Campaign
This weekend, many members gathered as part of Unifor's Black, Indigenous and Workers of Colour conference. It was a pleasure and a honour to be welcomed to that space and spend time with delegates.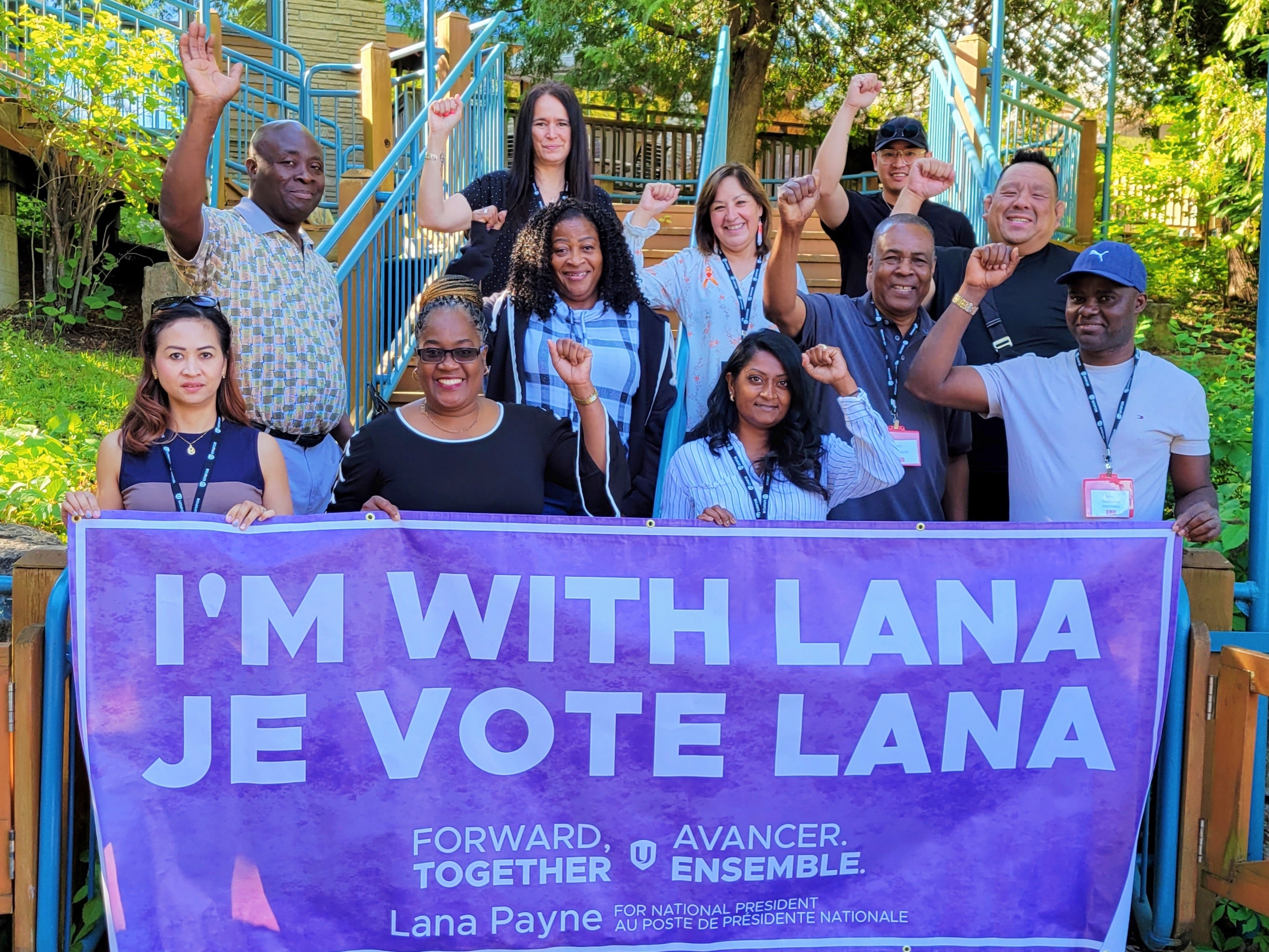 This union is meant to empower members. As we know, a union is a way for working people to come together and fight for justice. It is the power of that collective that propels us forward, that builds solidarity and ultimately creates real change for the working class.
When you gather here for this conference, that is part of building worker power. Because only by sharing experiences and strategizing for the future can you lead our union into the direction that will reflect your realities and improve the working conditions of yourselves, your families and your co-workers.
Racial and Indigenous justice work isn't about one person telling others what is best. It is about identifying the challenges and problems together so we can design the solutions that work for those who are most affected.
I believe we have always been a union for everyone, but now we have to be a union for everyone, with everyone. As National President, I want to work with you - in your locals, your committees and in our national union to turn our union into a fighting force for all of us.
I believe we should:
Create more space for workers from all equity-seeking groups to organize for change through the union and achieve further gains in bargaining.
Start-up an equity campaign fund for local unions engaging in Indigenous, racial and social justice initiatives on the ground.
Deepen our union's commitment to truth and reconciliation in solidarity with Indigenous communities both within our membership and beyond.
Broaden our union's national representative recruitment and training program to be more accessible, inclusive and representative of the membership. Make our hiring practices more transparent.
Continue ongoing engagement with regional equity leaders to bolster our union's equity work and incorporate it into all facets of our union. Ensure every campaign, every policy, everything we do as a union has an equity lens.
Build from Unifor's past practice in developing strong national bargaining programs, with renewed efforts towards equity bargaining gains.
I think we should view all of our union's work so that it creates opportunities for those who can lead our union today and into the future.
And I believe building power for workers starts with us.
In August, I will be seeking to become the next national president of this great union, and I hope we can walk side by side in our fight for justice for all workers.
Because when we do that, there is no power greater anywhere beneath the sun.
Solidarity!
Lana