Show your support!
By Lana Payne Campaign
It's time! You can now show your support Lana's campaign by changing your profile picture and adding this frame.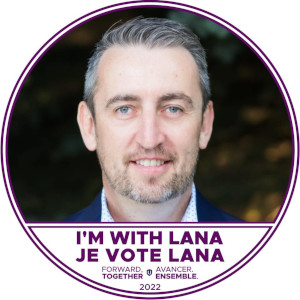 Link
If you want to show your support like our friend Gavin McGarrigle, simply follow this link and follow the instructions to add your picture. You can then download the photo with the added frame and log back in Facebook to change your profile picture.
Instructions
Pick a photo you want to add the frame to. You can download your current profile picture to your phone or desktop.
When you have chosen your photo and know where it is located on your device, follow this link.
Click on Choose photo. Select the photo. Click next.
Click on Download and place the new photo in a location where you know where to go get it.
Upload your new photo, with the frame, to your social media profiles.
Share and invite others to do the same!