An award-winning opinion piece
By Lana Payne Campaign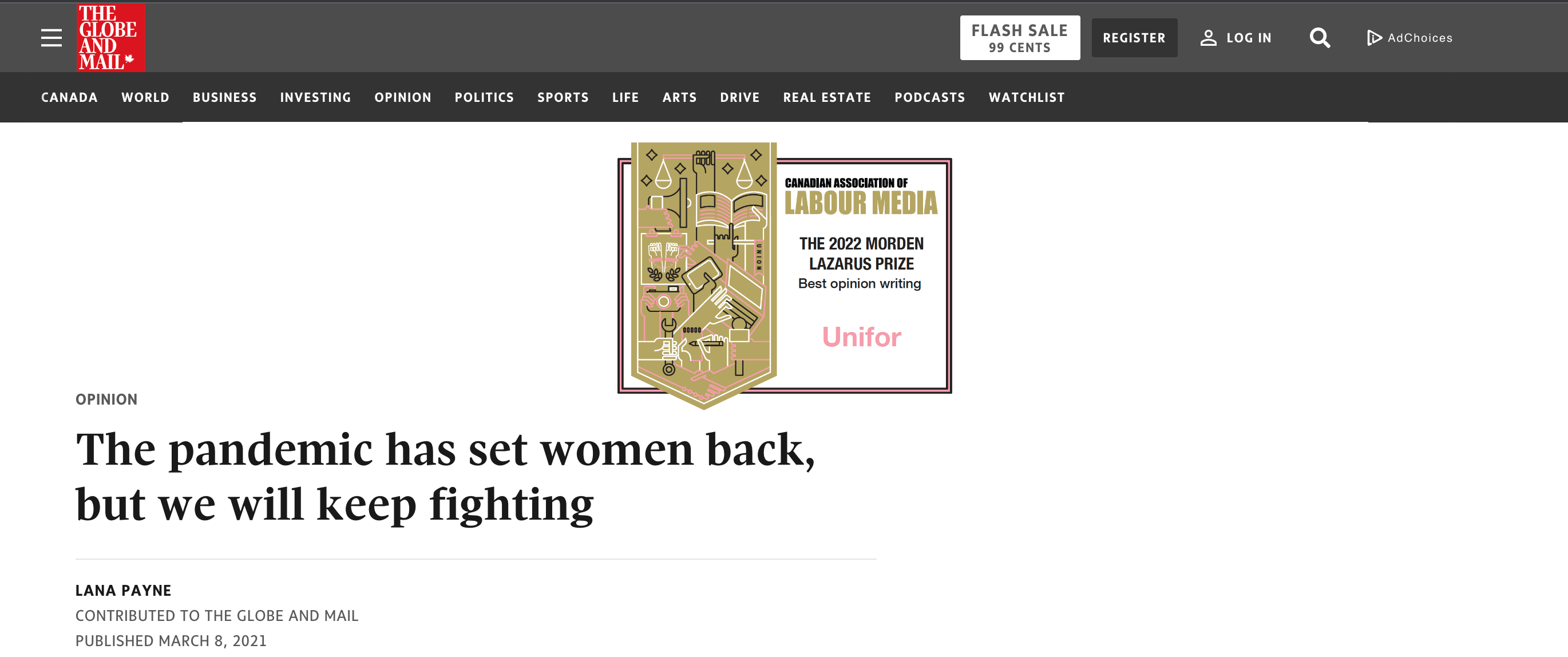 On June 10, the Canadian Association of Labour Media (CALM) awarded Lana Payne the 2022 Morden Lazarus Prize for her article entitled "Pandemic may set women back, but the struggle moves forward", dated March, 2021.
Here is what the CALM judges had to say: "In a Globe and Mail op-ed, Unifor secretary treasurer Lana Payne writes about how women and gender non-conforming folks have borne a disproportionate burden during the pandemic. She points out that it is precisely these people who are leading the fight for better working conditions, paid sick days, child care and pharmacare. Payne reminds readers that women have always played a leading role in the labour movement and will continue to do so in the name of creating a more just, equitable society."
You can read the award-winning opinion piece here.
Thank you to the Canadian Association of Labour Media!